Masters Historic Racing - The Forefront of Historic Motorsport - Bespoke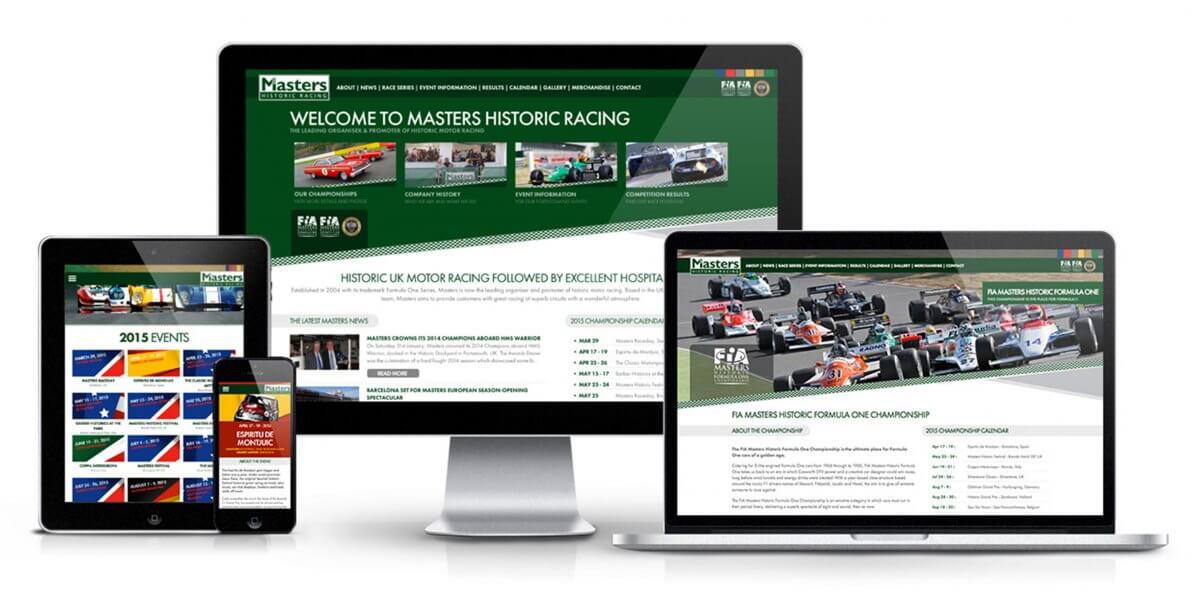 Established in 2004 with its trademark Formula One Series, Masters is now the leading organiser and promoter of historic motor racing.
Based in the UK and North America with a dedicated team, Masters aims to provide customers with great racing at superb circuits with a wonderful atmosphere.
Key to Masters' ethos is to provide as much track time as possible for drivers and so most categories will race twice or have a longer pit stop race.
With a weekend full of action, Masters competitors can race many different cars across the timetable and then enjoy the excellent hospitality and camaraderie off-track.
Taking iconic cars and marques to a selection of Europe's most infamous and demanding race tracks across the UK, Germany, Spain, Belgium and the Netherlands.
Related projects
web

Donington Park - The Heart of British Motorsport - Bespoke

web

Masters Historic Racing - The Forefront of Historic Motorsport - Bespoke

web

Pulse8 Broadcast - Outside Broadcast Solutions - Bespoke