Pink Chillies - Elephants with a Mission - Bespoke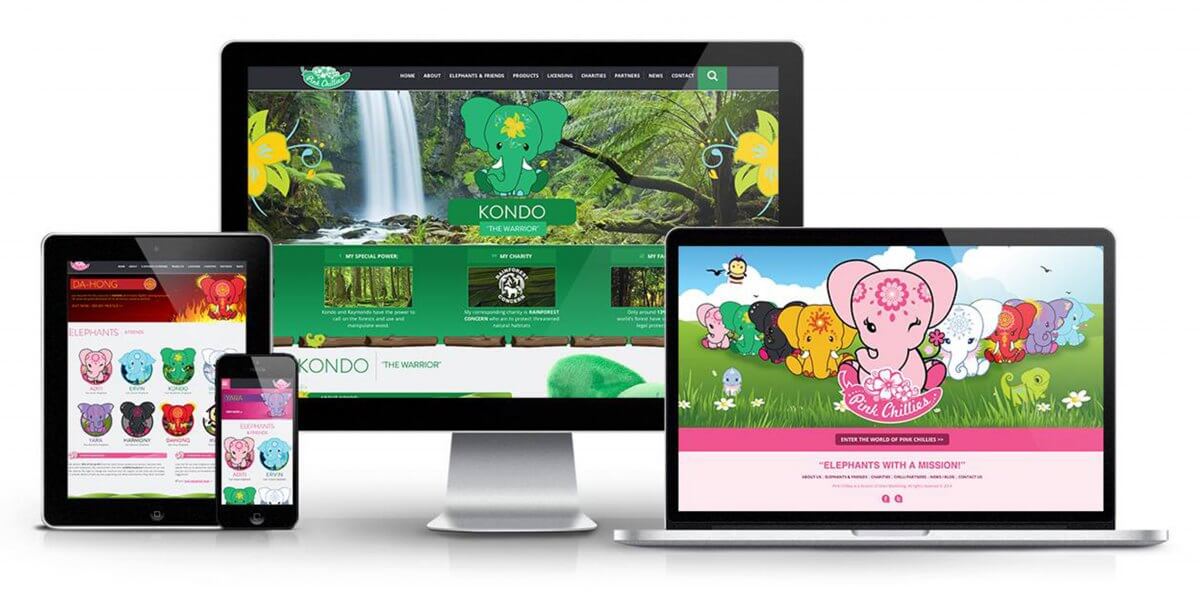 Pink Chillies is a new character based brand born out of a love for Elephants, their habitats and a desire to help make a difference to their lives.
The idea for Pink Chillies came from the founding director's long standing love for elephants combined with their years working for a large environmental charity.
They are a small team passionate about what they do.
They want to raise awareness but not make it an obligation. Pink Chillies bring something fun and unique that will also be educational and connect you to the issues we want to support.
Because of this, they donate 10% of the profits form the sales of our products to charity
Related projects
web

Pink Chillies - Elephants with a Mission - Bespoke