Free Notes Music - Production Music Library - Bespoke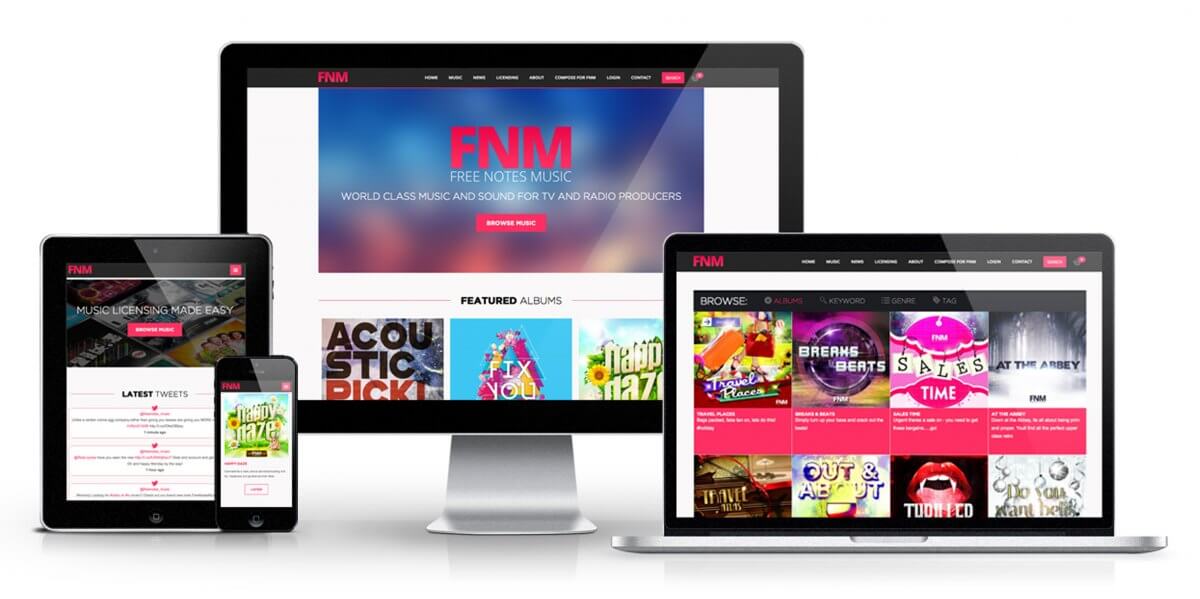 Freenotes is a brand new concept in production music, offering a wide range of contemporary music for use in all types of commercial production.
The unique thing about Freenotes is that the music is free – yes totally free! – all you need to do is make sure the PRS details are sent to the broadcaster (which costs you nothing!).
Freenotes has been set up by a team of composers and commercial producers to provide radio and TV production companies and fellow producers with high quality non MCPS music for use behind all types of productions.
You'll find the Freenotes library offers a variety of musical styles but all have a unique freshness and contemporary sound with high production values.
We work with top composers and programmers who create anything from cutting edge urban tracks to contemporary jazz and classical pieces.
This web-site has been set up to compliment the Freenotes CD(s). The site will be constantly updated with the latest new Freenotes tracks and download all the tracks as high bitrate MP3's, allowing you to use them instantly.
In addition you will be able to search for suitable tracks either length or musical category, as well as send us a suggestion for future tracks you'd like to see us produce.
View our portfolio of Production Music Library Websites
Related projects