Kudos AV - Production and Event Management - Bespoke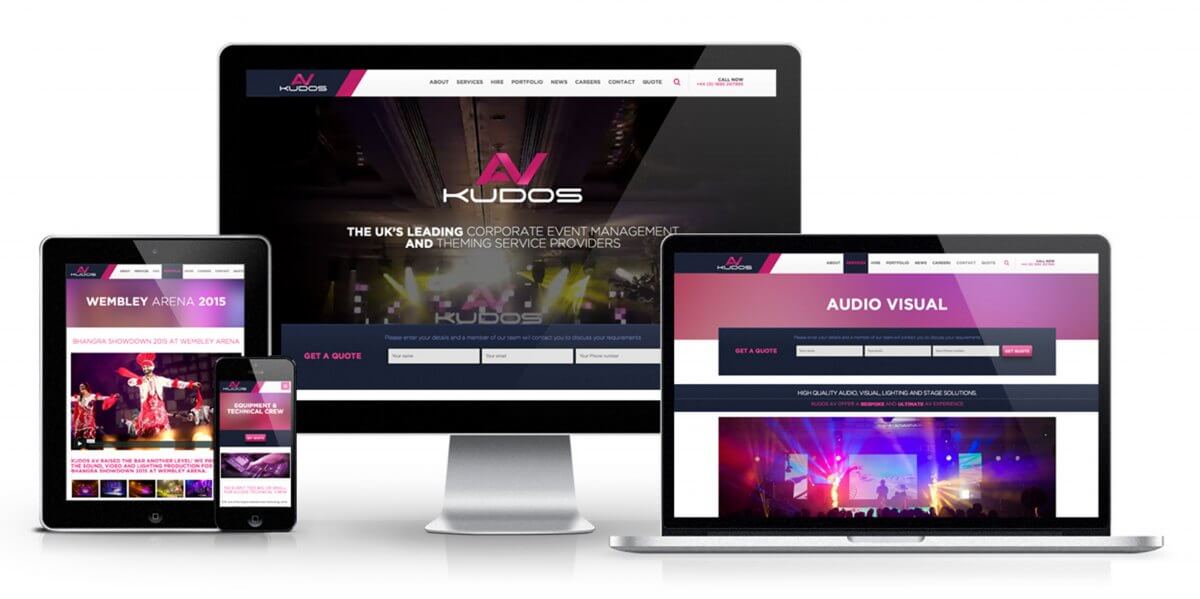 London based, Kudos AV promises to make their clients corporate events and conferences sophisticated and memorable with their high quality Audio, Visual, lighting and stage solutions.
Catering for the UK and European markets they offer your event, no matter how big or small, a bespoke and ultimate AV experience tailored to suit your business event requirements. They specialise in all sorts of corporate events from Christmas parties, charity fundraisers, entertaining new investors, maybe a re-branding party or just a team moral event.
Related projects
web

Kudos Music - Wedding & Event Theming - Bespoke

branding

Kudos Music - Wedding & Event Theming - Branding & Logo Design

web

Kudos AV - Production and Event Management - Bespoke

photography

Kudos Entertainment Acts - Event Coverage Photography

Kudos Entertainment Acts - Event Coverage Photography

View

branding

Kudos AV - Production and Event Management - Branding & Logo Design