Maya Dahlia - Luxury Wedding Cakes - Bespoke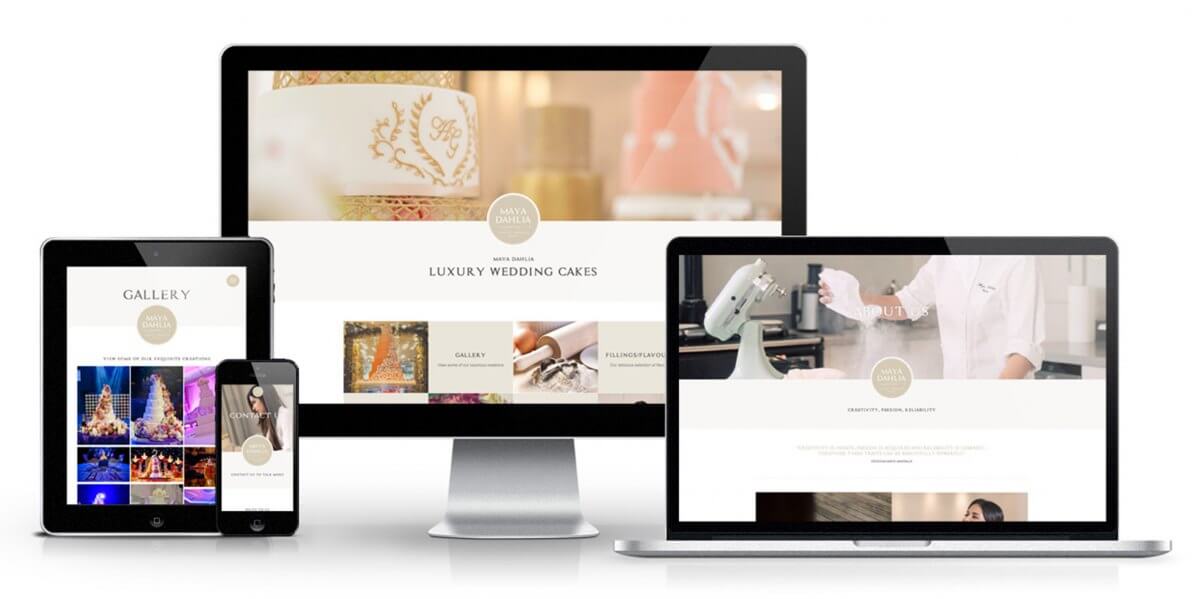 The Maya Dahlia Cakes brand aims to enhance the luxury and grandeur of your wedding day by providing you with a distinctively designed masterpiece.
Their atelier, and the cakes we create within it, exude opulence and demonstrate true craftsmanship.
At Maya Dahlia Cakes they believe weddings are all about anticipation and excitement and we try our best to ensure that this manifests in every wedding cake we create.
Specialising in creating cakes in a uniquely artistic style, continuously experimenting with new tools and technique.
Related projects
branding

Maya Dahlia - Luxury Wedding Cakes - Branding & Logo Design

web

Maya Dahlia - Luxury Wedding Cakes - Bespoke

Maya Dahlia - Luxury Wedding Cakes - Bespoke

View

Maya Dahlia - Luxury Wedding Cakes

Maya Dahlia - Luxury Wedding Cakes

View