Beds & Beats - Production Music Library - Bespoke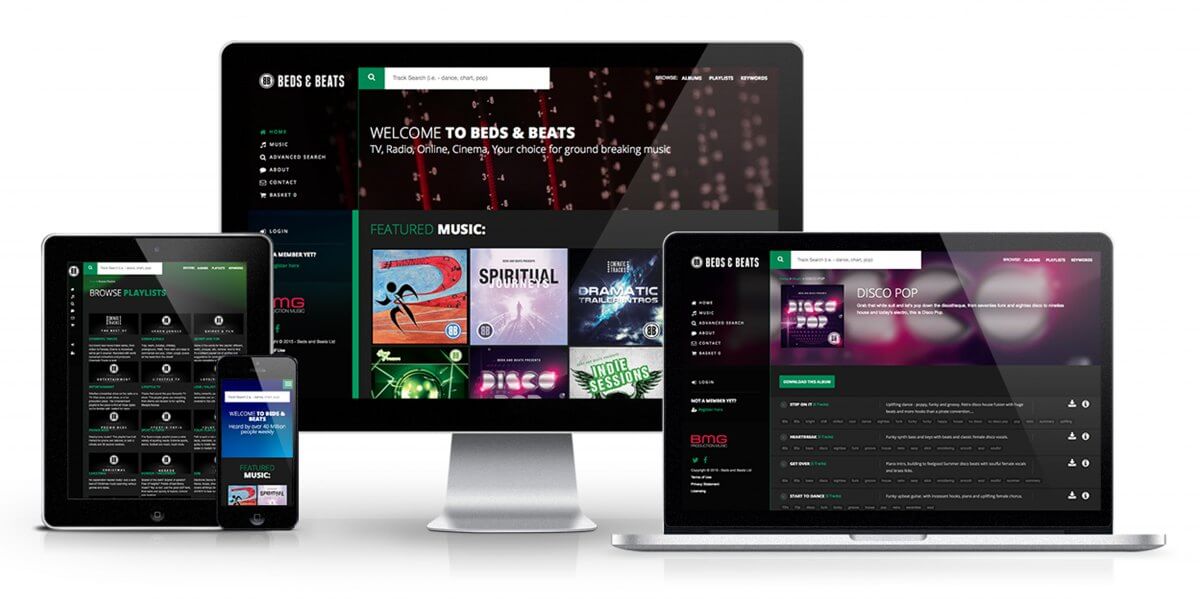 Beds and Beats takes a ton of talent and a ton of love to bring you over 20,000 (and counting) outstanding production music tracks.
Writers
Right. You've got quite a team on your side here.
Beds and Beats work with internationally renowned writers and musicians, as well as todays hot chart acts, and fresh thinking new talent. From Ivor Novello nominated and Grammy Award winning heroes, to fantastic future stars, Beds and Beats writers are heard by millions of people across the world every single day (what an amazing thing to be able to say - we are humbled and proud in equal measure).
Session Players
So, now your tracks are written they need to become real.If you've got a choice, you'd probably go for renowned world-class session players... the sort of players that Stevie Wonder, Quincy Jones, The Who, George Michael and Amy Winehouse (amongst others) choose to record with.
Beds and Beats have got that covered. It's not cheap, but you're worth it ;)
Need an epic orchestral piece? Beds and Beats spent some unforgettable days recording with the London Symphony Orchestra and the Czech National Symphony Orchestra. It's nearly their favourite thing. The tracks are waiting for you inside Beds and Beats.
Recording, Mixing and Mastering
This all makes for a great story so far. In fact, it's near perfect.
But it would all come crashing down without the right tech. Luckily they've got Abbey Road, Angel Studios London, and Capitol Records Studios Hollywood's phone numbers. You'll find them deeply immersed in these world famous studios creating music for Beds and Beats more often than you'll find us at Malibu Beach. And they LOVE sunshine and sand.
Finally, they mix your music with state of the art digital and analog gear, and Beds and Beats uses the best mastering houses in London and Los Angeles 100% of the time.
View our portfolio of Production Music Library Websites
Related projects